Combining Gelato Brands: Essential to a Perfect Program
Pregel, Prodotti Stella and Mec3, these three companies exemplify some of the best gelato ingredient companies available today. If all of these brands carry 90% of the same flavors in paste, variegates, toppings, coatings and instant products, why would you need more than one line for your gelato program?
To really find the answer to the question, it took years and years of experience, trade shows, demonstrations and product testing to identify the best products each company has to offer. Finding the perfect balance between quality, economically priced and performance in the gelato display case are some of the primary components that can only come from simple trial and error.
When we examine a company such as Mec3, they're widely prominent in Europe as the leading gelato ingredient supplier who essentially built their brand on the Cookies Line with products such as Cookies Black, Cookies Original, Cookies Lemon Meringue, etc. They've also got an award winning French Vanilla paste that stands out among the other companies.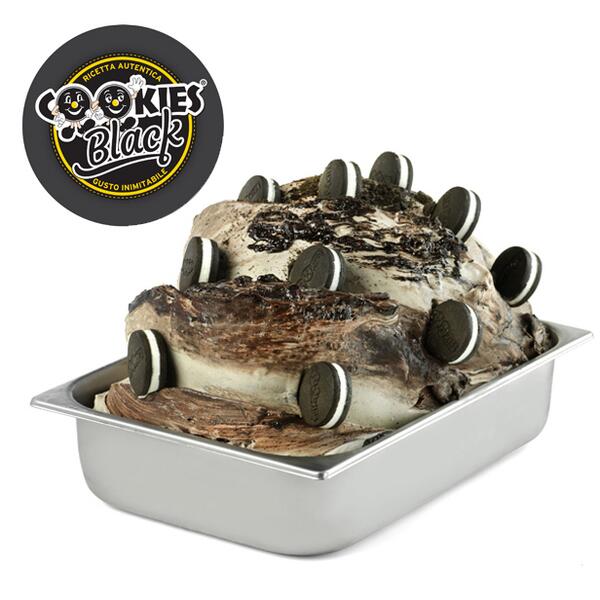 Looking into the company of Prodotti Stella, the Disaronno Amaretto is a flavor uniquely owned by only them that is truly uniquely delicious. Complete with a host of recipe options to utilize this single flavor paste as a variegate, topping or a simple flavoring, the possibilities for your display are endless. Stella also happens to have some of the most widely used bases and stabilizers in the market today such as the CF 100 (for hot OR cold process) or the economically priced Base America 50.
Pregel is a brand name that all of the United States industry has come to know. With a great marketing strategy, complete training centers around the US and continuous updates to their product catalog, they have been hard to miss when entering the world of gelato. Some of the more desirable products that lend to a great gelato are their fortefrutto pastes such as Mango Alfonso and also the Gianduia, which boasts an intense dark chocolate and hazelnut flavor profile. 
While exploring these companies you'll notice that while many of the flavors have the same name, they are anything but the same in flavor. Some of the companies use pistachios from California, Sicily, Bronte or Turkey, each with a distinct taste and roast level. The Hazelnut pastes will vary as well in roast profiles, regions such as Piemonte or elsewhere. Chocolates all have differing percentages of cocoa butter that each company has chose to use in their pastes. Ultimately, it's up to you to decide which is better and which suites your own customer bases preferred flavor profile. By having access to so many different brands and ingredients, we've given control to the customer and not forcing anyone to abide by a single line of products. It's gelato, have fun, be creative and create a program that's truly unique to your own shop!